Main content starts here, tab to start navigating
Menus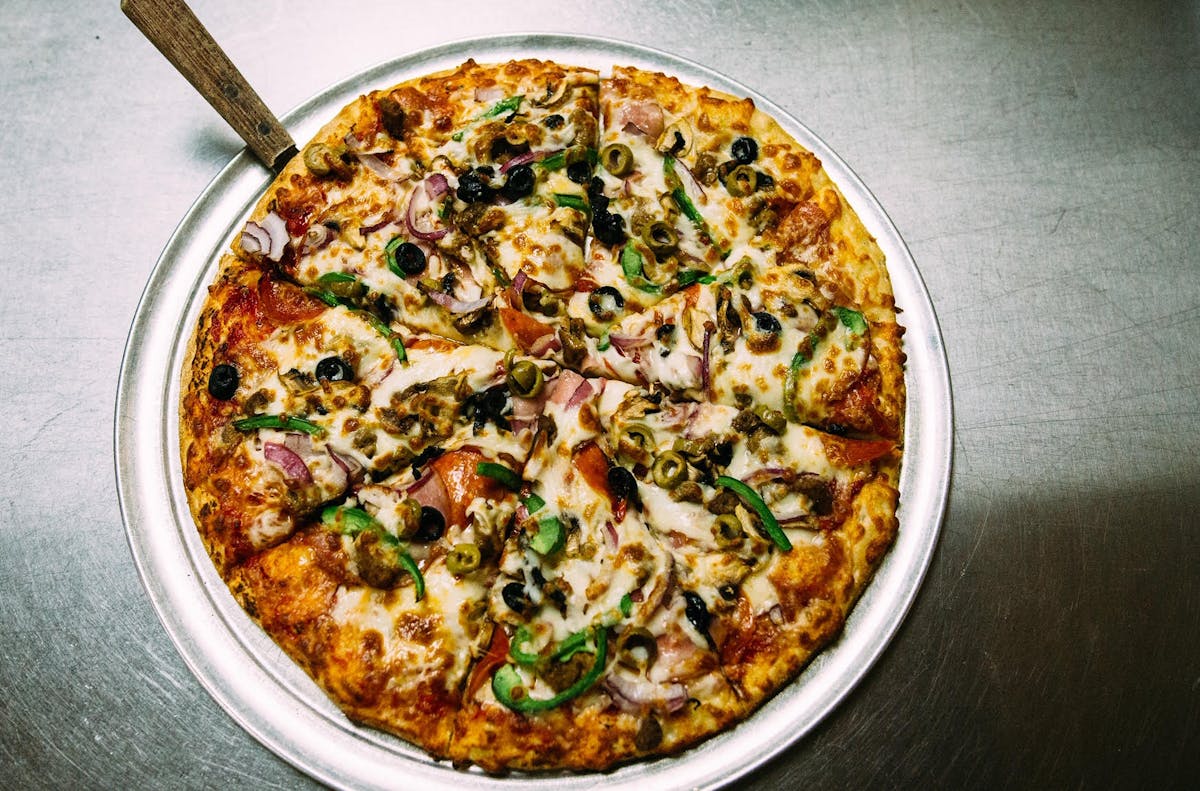 Slide 1 of 3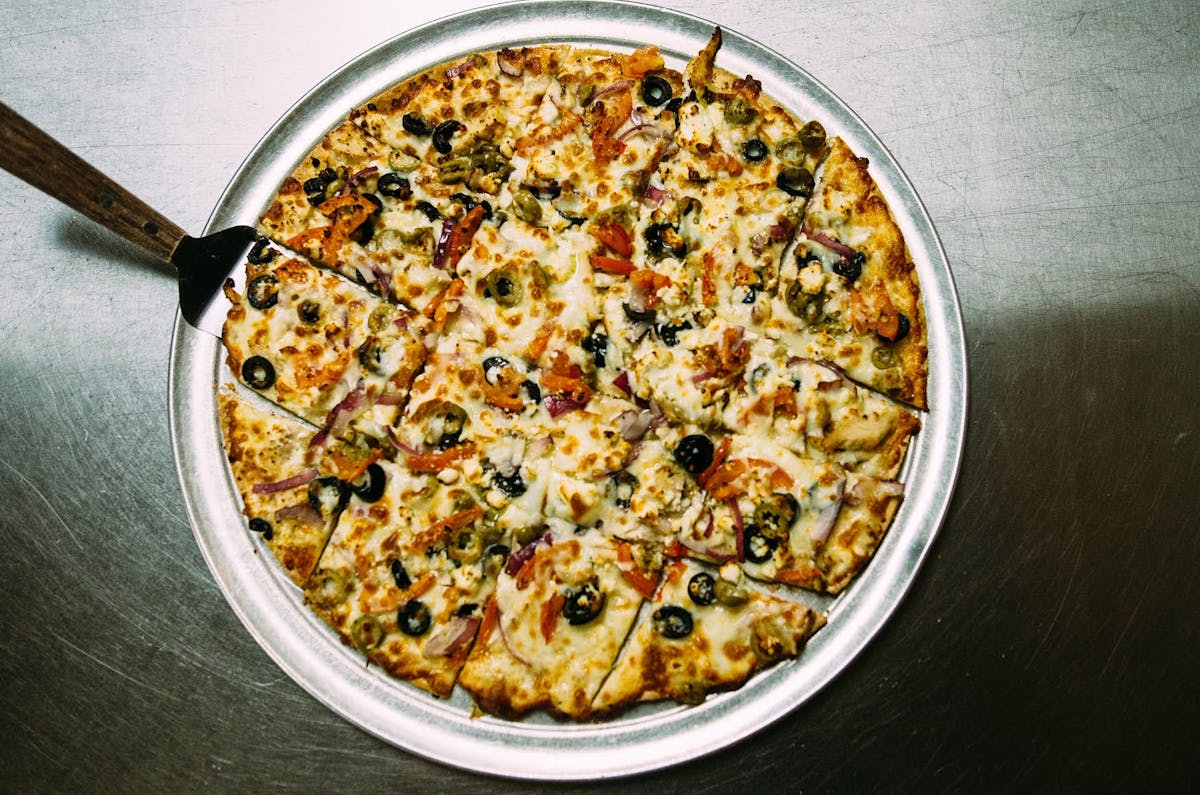 Slide 2 of 3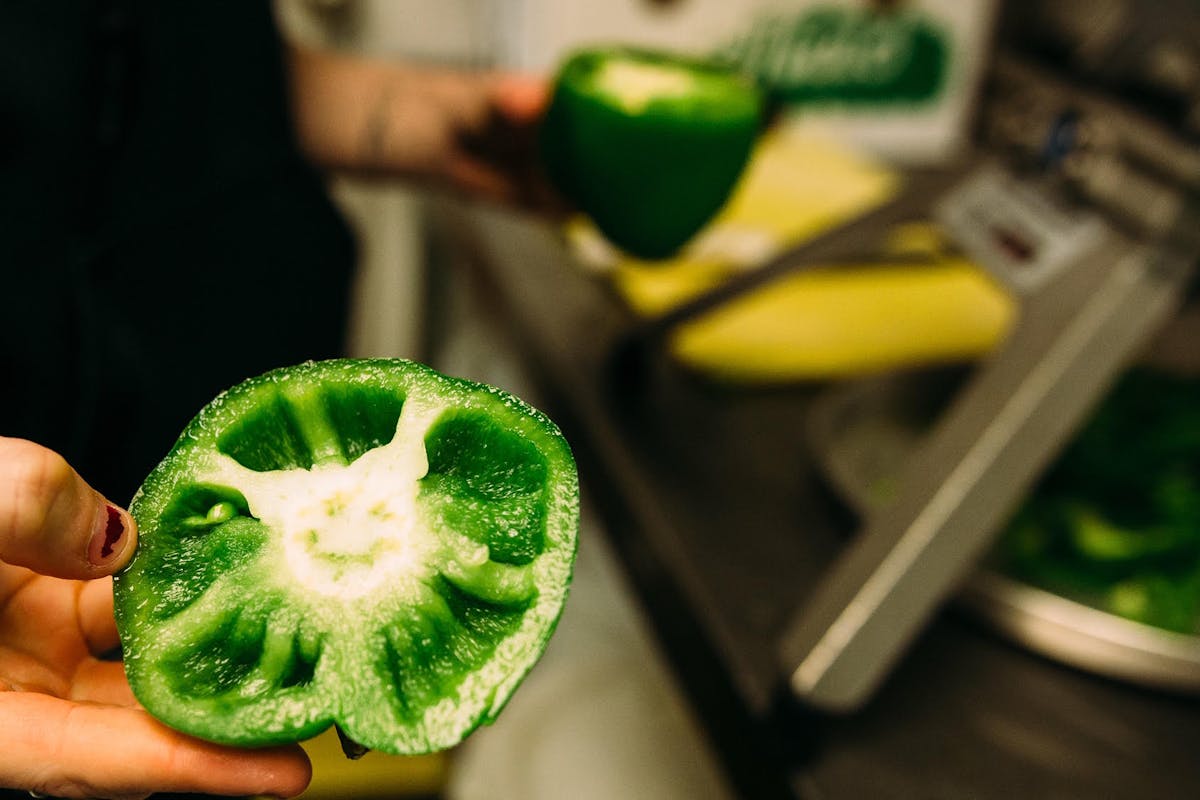 Slide 3 of 3
Starters
Cheese Bread

$5.59

The Dylan

Cheese bread with cheddar & bacon added

$6.49

Wings

Hot, Mild, or BBQ

10 $6.59

20 $12.49

Mac & Cheese Bites (8)

$6.49
Salads
Fresh Garden Salad

Fresh Romaine lettuce, Roma tomato, red onion, green pepper, flat bread

$3.10

Family Size Fresh Garden Salad

$8.19

Mediterranean Chicken

Fresh Romaine lettuce, Roma tomato, red onion, chicken, black & green olives, feta cheese, flat bread

$7.29

Kickin' Chicken

Fresh Romaine lettuce, Roma tomato, red onion, chicken, black olives, cheddar cheese, jalapenos, salsa and ranch dressing.

$7.29
Italian Beef

Served on our famous flat bread! Optional — Mozzarella, giardineria peppers, marinara sauce, roasted red pepppers. *Can be ordered as a pizza also!

$7.99

Gluten Free $8.49

Chicken Bacon Ranch

Strips of grilled all white chicken breast, bacon, fresh Roma tomato, cheddar cheese and ranch dressing all on our delicious flat bread! *Can be ordered as a pizza also!

$7.49

Gluten Free $8.49

Chicken Parmesan

Our succulent garlic infused chicken breast strips on a soft Turano Bakery hoagie roll. Add our famous marinara, mozzarella and provolone cheese and sprinkle on our secret spices—then warmed up in our oven. Delicious!

$6.99

Gluten Free $7.49

Hot Ham and Cheese

Our mix of mozzarella, provolone and cheddar cheese with a generous helping of sliced ham sent through the oven on an incredible pretzel bun!

$5.49

Gluten Free $6.49
Create Your Own Pizza
Cheese

8" $4.99

12" $8.99

14" $10.99

Topping

8" $0.75

12" $1.65

14" $2.20

Gluten Free Crust

8" $1.50

12" $2.50

14" $3.50

Vegan Cheese

8" $1

12" $1.50

14" $2

Toppings

Anchovy • Beef • Mozzarella • Green Chili (mild) • Fresh Roma Tomato Fresh Green Pepper • Ham • Cheddar Cheese • Jalapeno (spicy!) Breakfast Bacon • Green Olives • Fresh Mushroom • Chicken Fresh Red Onion • Pepperoni • Artichoke • Black Olive • Italian Sausage Cream Cheese • Feta Cheese • Pineapple • Fresh Garlic Giardeneria • Banana Peppers • Roasted Red Peppers
Classic Pizzas
8" 6.99 • 12" 13.49 • 14" 16.49
Pepperoni Passion

Holy pepperoni Batman! This pizza will make any pepperoni fan salivate. Mouthwatering DOUBLE portions of pepperoni and extra cheese make this one a great pie!

Combo

Our standard "Supreme" loaded with 5 great toppings including pepperoni, Italian sausage, fresh mushroom, green pepper, and red onion.

All Natural

A veggie lovers dream, fully loaded portions of fresh mushroom, green pepper, red onion, black olive and fresh Roma tomatoes!

Carnivore's Delight

Loaded with pepperoni, ham, Italian sausage, beef and extra cheese make this a real man's (and women's) pizza!
Signature Pizzas
8" 7.49 • 12" 14.49 • 14" 17.49
BBQ Feast

Get your taste buds warmed up for this pizza! Grilled chicken breast, red onion, bacon and extra cheese cooked on a layer of Sweet Baby Ray's BBQ sauce — a great change of pace!

Bacon Cheeseburger

We make pizza, not burgers — so let us satisfy your craving! Loaded with beef, bacon, cheddar and extra cheese — you'll be asking for a side of fries! (but you won't get any …)

Mediterranean Chicken

Our family favorite! Thin 'N' Crunchy crust spread with extra virgin olive oil, then topped with mozzarella, chicken breast, red onion, black and green olives, fresh garlic, fresh Roma tomato and feta cheese —poli kalo!

Chicken Bacon Ranch

We use our house Ranch as a base then we add chicken breast, bacon, fresh Roma tomato, cheddar, and mozzarella cheese.
Ultimate Pizzas
8" 7.99 • 12" 15.49 • 14" 18.49
Kitchen Sink

This one has it all! Good portions of your favorite toppings: Pepperoni, ham, Italian sausage, beef, fresh mushrooms, green pepper, red onion, black and green Olives with a layer of extra cheese to hold it all together.

Hawaiian

Ono Lu'au loosely translated is a delicious Hawaiian feast. Full portions of ham, pineapple, cream cheese and breakfast bacon leave you feeling Polynesian. Aloha!

Italian Beef

Our famous sandwich as a pizza! Mozzarella, seasoned Italian beef, giardineria peppers and roasted red peppers!

Kickin' Chicken

We use a green chili sauce and top with fresh red onion, black olives, Roma tomatoes, chicken, cheddar cheese, mozzarella & provolone, and diced green chilies – makes this a tasty southwestern treat. Want a little more kick? Add some spicy Jalapenos!
Small 7.49 • Large 8.99
Our homemade crust folded over with cheese and up to 4 toppings of your choice. Served with marinara sauce on the side.

Get Any of Our Pizzas as A Calzone!

(Excludes Kitchen Sink)

Small $8.49

Large $9.99
Regular

$2.25

Kids

Pepsi • Diet Pepsi • Dr. Pepper • Mug Root Beer • Cherry Pepsi • Sierra Mist • Pink Lemonade • Brewed Tea • Milk

$1.25

Draft Beer

Bud Light $2.50

Miller Light $2.50

Amber Bock & Seasonal $3.50

Pitcher of Bud Light or Miller Lite

$9

Pitcher of Amber or Seasonal

$11

Bottled Beer

Coors Light $2.50

Blue Moon $3.50

Wine

Chardonnay • Merlot • White Zinfandel • Moscato

glass $3
*Beer and wine are for dine in only
Chocolate Chip Calzone

$5.99

Apple Pie Calzone

$5.99

Cherry Pie Calzone

$5.99

Cinna Bread

$5.59

Gluten Free Cookies (3)

$3.49
Chicken Nuggets (6)

$2.99

Corndog Nuggets (6)

$2.99

Mac & Cheese Bites (6)

$4.99

Apple Sauce

$0.99

Apple Juice

$1

Chips

$1